Why Do People Love Private Airport Transfers Despite Their Pricier Costs?
14 July, 2016
If you are planning to embark on an educational exploration tour around the country, there are mainly three ways to get to your destination – you can either opt for a private airport transfer service, a taxi service, or a car rental and self driving yourself. Private airport transfer services are quite different from car rentals in that they offer well maintained and chauffeured vehicles with experienced drivers to guide you around your areas of interest, and also to help you in whatever way they can.
Are private airport transfer services really worth it?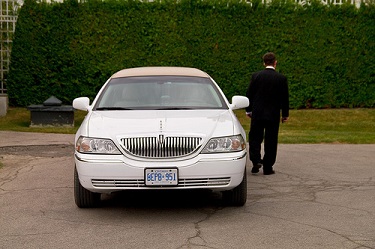 Private airport transfer services don't come cheap, and for a good reason. Apart from being provided with a well maintained vehicle that comes with an experienced driver, you are also offered light snacks and guided tours around your sites of interest. These kinds of services will cost you anywhere from $200 to $800 excluding the tips.
Costs notwithstanding, private airport transfer services are quite popular among the travellers largely because they are convenient, time saving and customized to meet an individual tourist's personal preferences. Here are some of the main reasons you might also want to consider private airport transfer services the next time you are planning to travel around this great nation of ours, or even to exotic destinations around the world.
Practicality and affordability
Today, most airports around Australia offer their clients with both luxurious limousine and conventional taxi service options. However, individual travellers are recommended to consider the affordability and practicability of each of the services on offer. And while at it, they must also consider aspects such as finding appropriate parking spaces as it might prove difficult to navigate around if they opt for the more stylish, but expensive services.
Booking the transportation service
In the past, booking a private airport service was really problematic; however, in the today's more technologically advanced society, the whole booking undertaking can easily be completed online. The more reliable and efficient airport transfer companies present their clients with quality websites whereby they can book a private service that suit their exact preferences and set budgets. Once again, clients are advised to check reviews of the private airport transfer companies in the market before doing business with any of them so as to make sure they are working with legitimate service providers and not the fraudulently types.
Reliability
It is also important to check the efficiency and reliability of a private airport transfer service before opting for it. Travellers must therefore first determine whether or not the company they have settled on has a strong reputation for quality customer service. This can easily be discovered by reading third party testimonials on review websites written by previous consumers.
A reliability check is quite important in that it is the best a great way to determine whether the potential drivers are experienced, courteous and efficient. Moreover, you can also be able to tell whether or not you will be provided with a professional service right from the time you are picked up from the airport and dropped off at your final destination.
All things considered, professionally run private airport transfer services offer their clients the option of arranging private transportation when arriving at and departing from the airport. This removes most of the frustrations and stress normally included as part of the travelling. This makes private airport transfers worth your money, time and effort!
Search
Recent Posts
Categories
Archives